Friday, I hit a huge milestone.
I hauled the boat on it's trailer out of the shop at the Center for Wooden Boats in Northlake.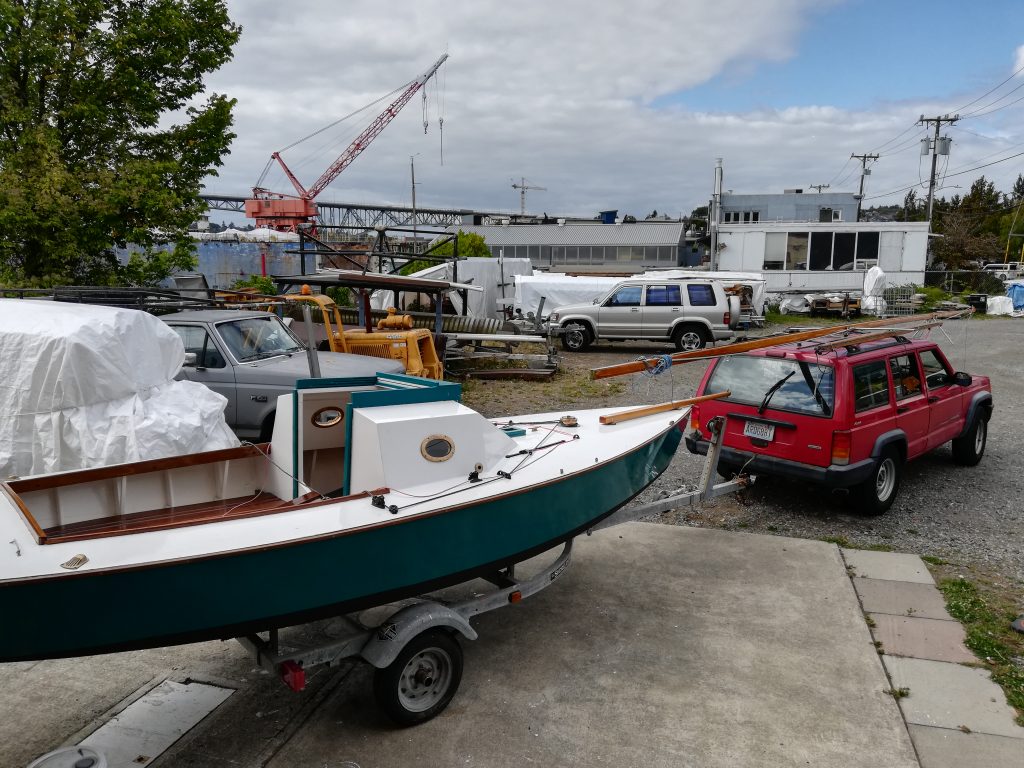 Took it out to the sunnyside ave boat ramp.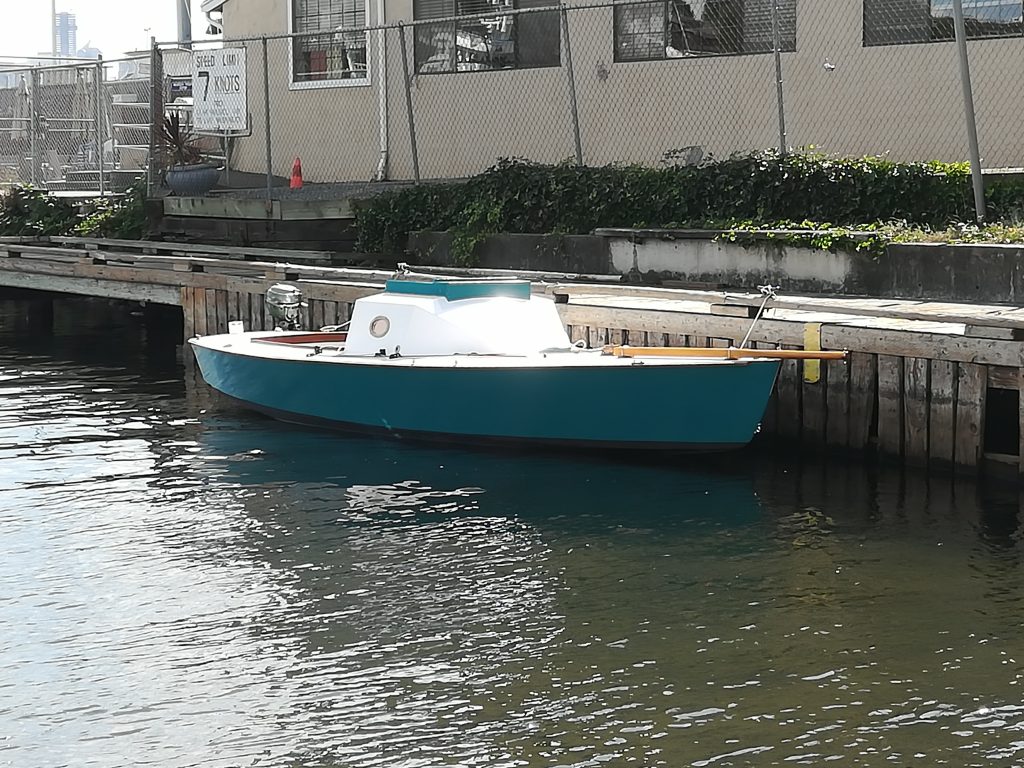 And put it in the water.
First time it has been in the water in at least 20-25 years, and probably more like 40.
I looked, almost in envy as some of the powerboats pulled in and out of the water as I worked to set up the Lady Jane. Launching this boat is more like bringing a kit to the boat ramp, and assembling the boat once you get there. So much rigging, and bits to attach on this one! I fully appreciate now how much simpler the Minnow was to put on and off the trailer.
It definitely had a few leaks, but those should diminish in the next few days and weeks. I'd say it is 'sinking, but at an acceptable rate' at the moment, as it sits tied to my other boat over here at Shillshole.
I took a quick run under outboard over to Ivar's to grab something to drink, then took it back to the lake and deployed the sails. Rounding the south end of the lake, I recognized a few friends at the wooden boat center, so I swung in there for a bathroom break and so they could take a look. There were lots of compliments, and questions as George held court pierside.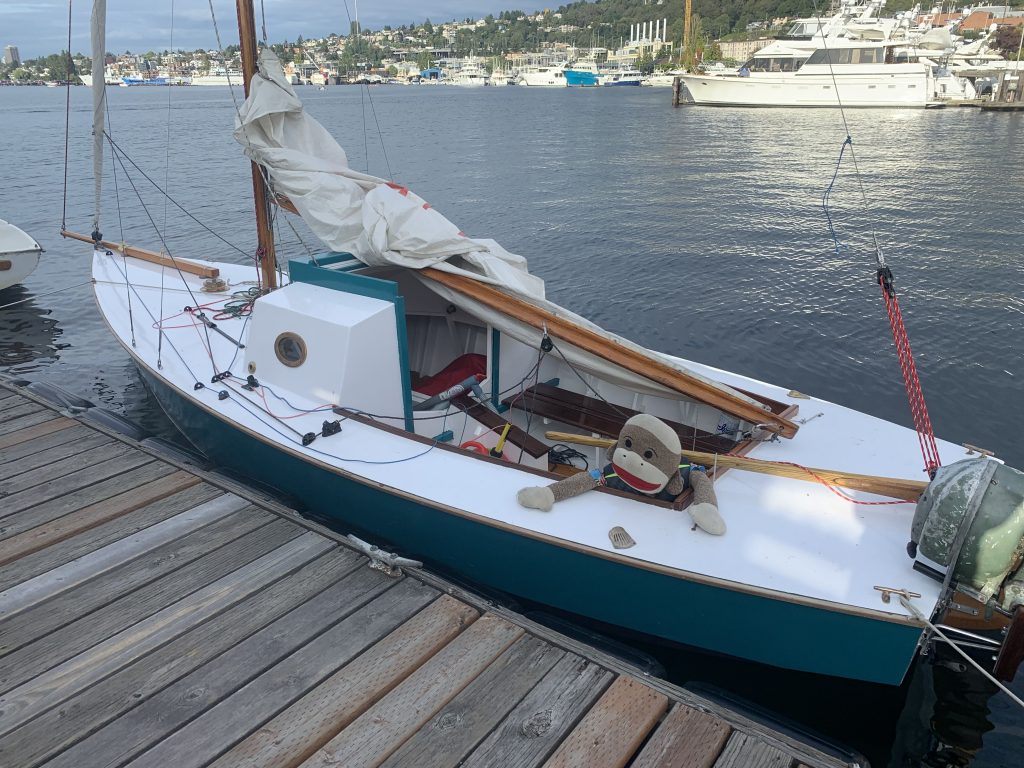 Once I cast off, Some of the staff and volunteers took out their chase boat and did a few laps of me under sail in really light air and got some great pictures.
I still feel that the boat looks weird in any state except mastless on a trailer, since I've been looking at it in that way for over two years now.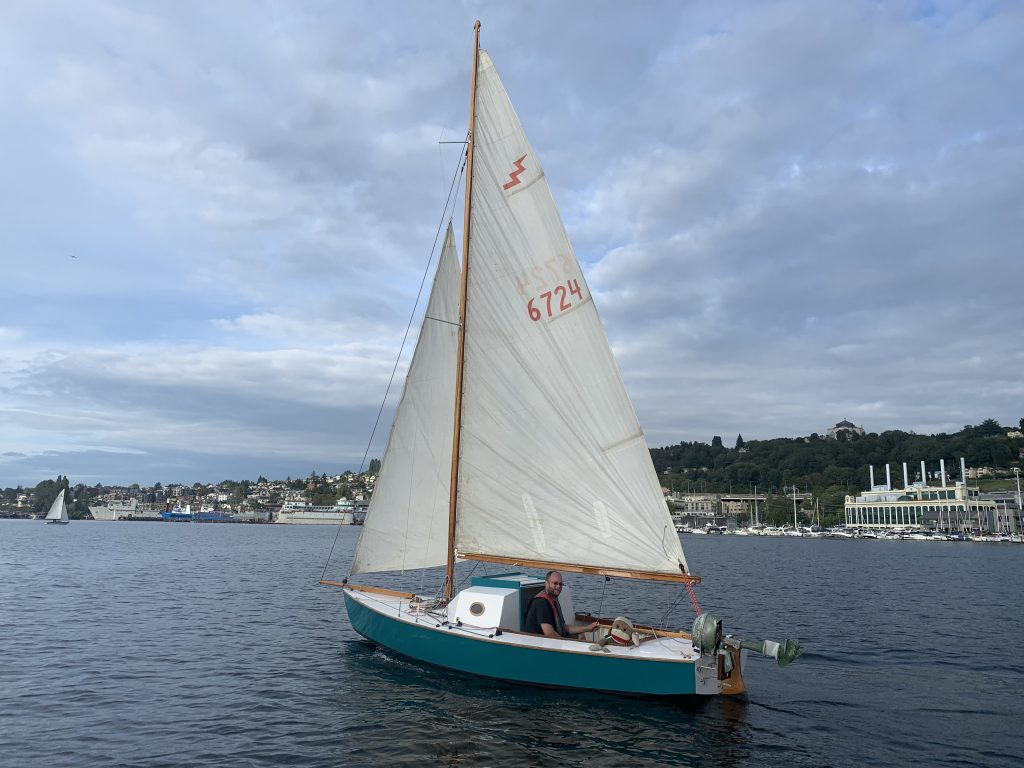 Even though the sails are over 50 years old, they still worked ok. Definitely could stand replacement, but that will have to wait for the money to become available.
The boat moves very easily in light air. I eventually caught and passed that boat ahead of us in the last picture. Two years and there months, give or take to turn this boat around.  As a reminder, Here's a shot of what I started with.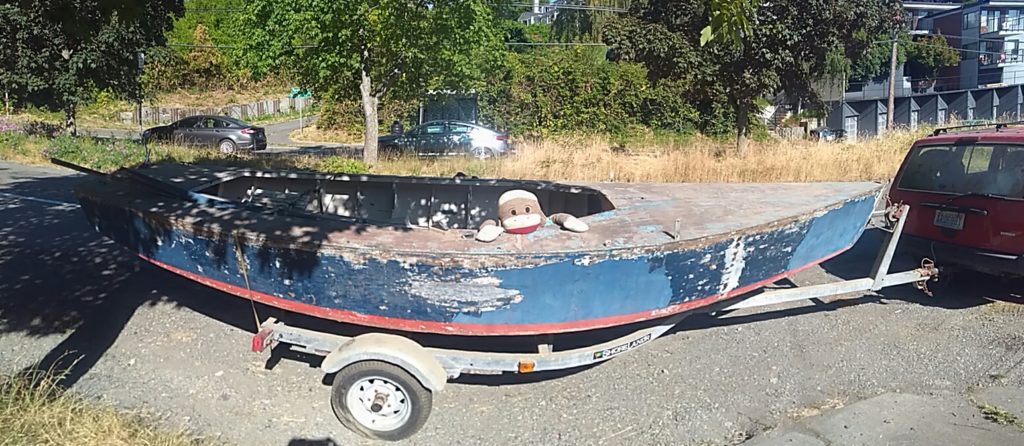 it's come a long way.
After the ordeal launching was, I decided to forego pulling the boat back out of the water and decided to tie it up out at Shillshole to let it take up more. I've been pumping it out a few times a day but the flow in has definitely slowed significantly.
I still have a few things to do to get ready for the wooden boat festival next weekend; I set sail Wednesday and it will be in the show.
I took the boat out yesterday for a quick lap around the shillshole breakwater, and I must say I am liking the boat so far.