It's getting to that point where all I seem to be doing is little things, but these little things look huge as far as progress towards finishing. Last year, I'd spend two weeks doing carpentry and the boat would still look roughly the same; now I spend an afternoon on little things and it just makes the boat look stunning.
Case in point- me and my son spent the afternoon on a few tasks and the boat seems much more polished and finished. The stemhead fitting and bobstay attachment point are installed.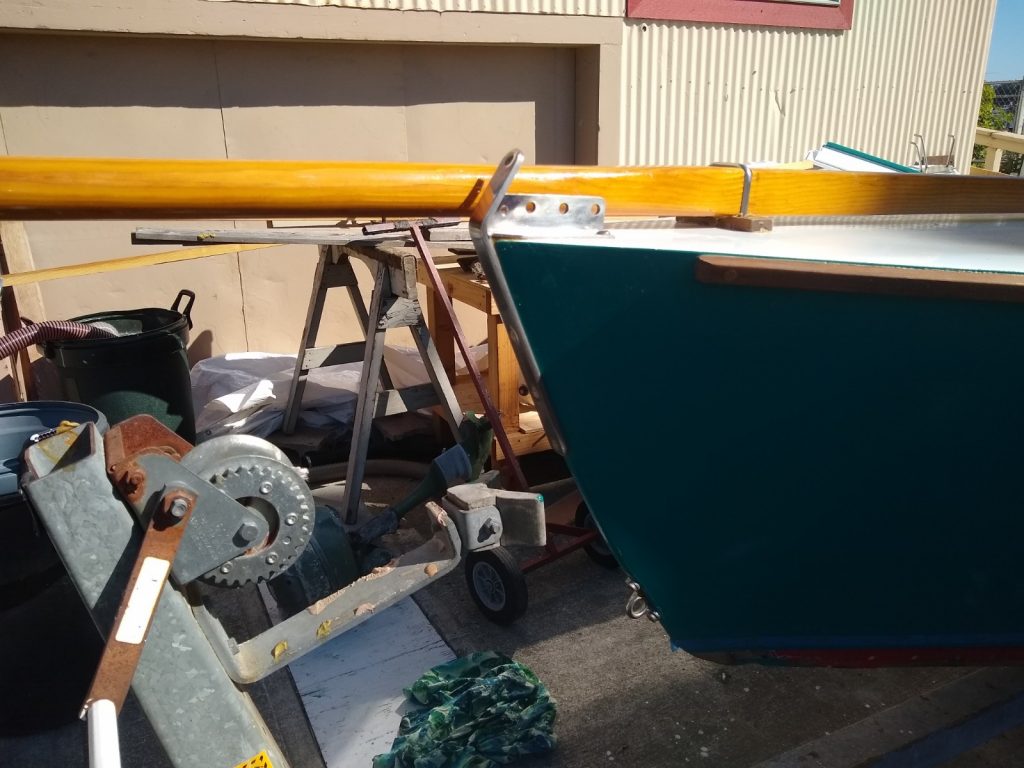 Tricky for me to get on as the forward watertight compartment is a real pain to work in for me; my 13 year old son makes it look easy. The stemhead fitting is actually one off of a J-24; it fit almost too perfectly for me to believe.
The rudder fittings and outboard mounts are on the boat; I need to pull them and paint/varnish these bits to finish them off.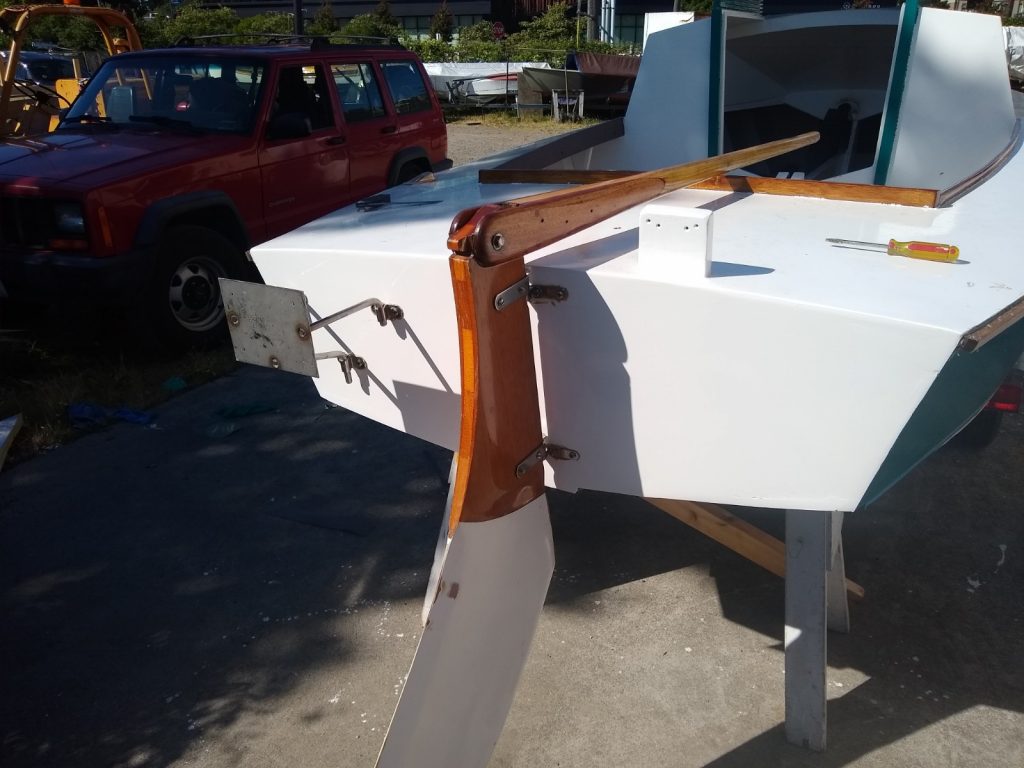 The overboards for the cockpit bilge / bailing / crash pumps are cleaned up, lightly polished, and installed. These were intended for use as high-speed thru hulls for powerboats, but with a little bit of work cleaning them up they will work as deck fittings, to direct water pumped out of the cockpit over the side, without having to put thru hulls in the sides of the boat.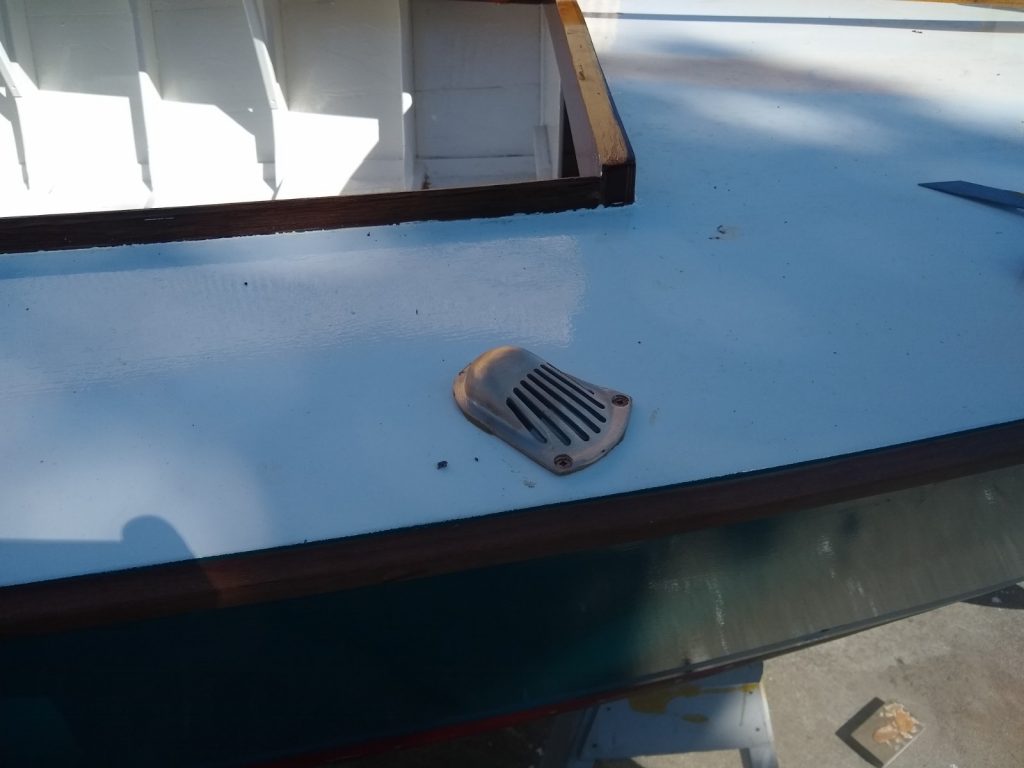 I have one of the bronze portholes installed; the other is waiting till payday. Both of the thru-hulls for the cabin pumps are installed in the cabin sides.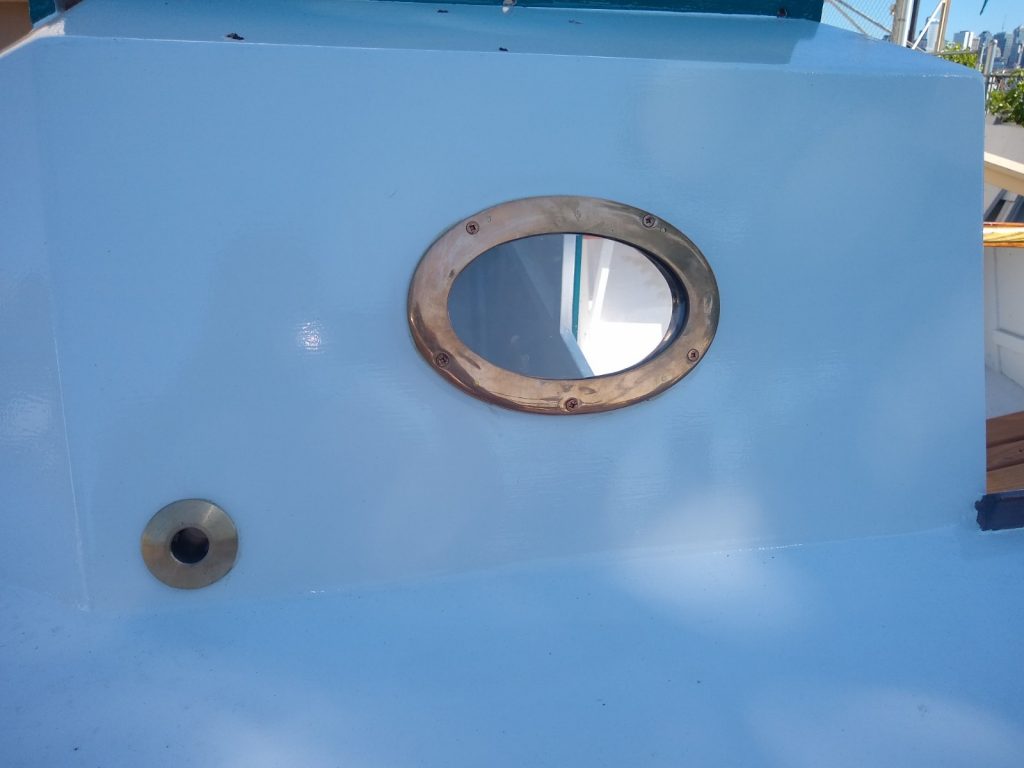 This bit has been installed for a week or so, but I hadn't put on a good picture or really written about it so I thought I'd throw a shot of the new foredeck cabin ventilator up here.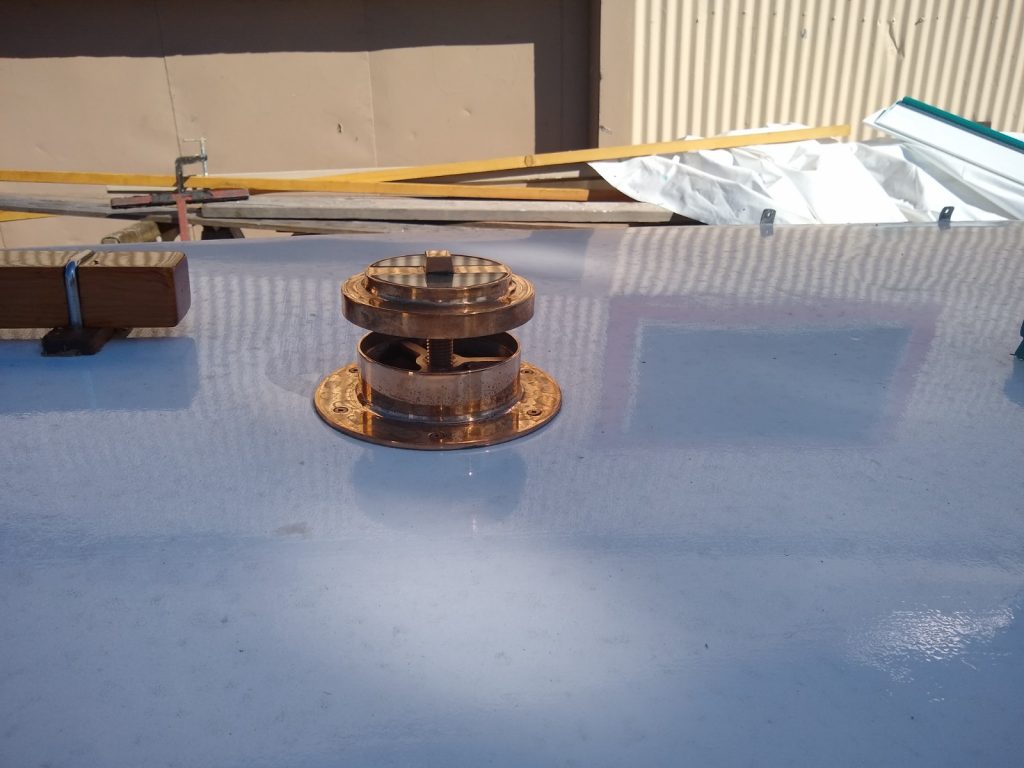 This really works well, even when the boat is on the hard. openable from top or bottom, it lets there be cross-ventilation thru the cabin. it also has two small bits of glass in it so it lets light into the cabin up front by the forward watertight where it is really cramped.
Pretty much all of the really cool bronze "boat jewelry" I'm using comes from Davey & Co in London; Fisheries Supply here in Seattle imports it and it is some really good stuff.
I did make a step forward with the mast; it is pretty much ready for standing rigging now. The latest modification is this: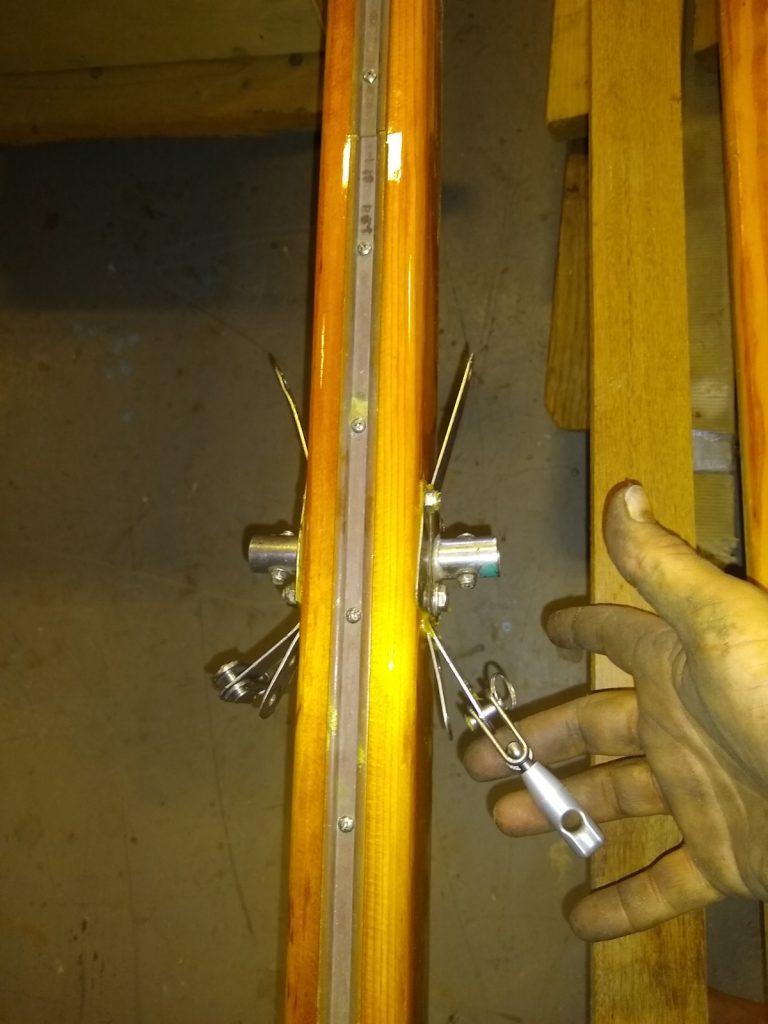 I have added extra tangs where the lower shrouds are thru-bolted to the mast at the spreaders. These fittings are where I'm going to attach my trapeze lines.
Yep. A lightning with a cabin, bowsprit, asym, and a trapeze. May the one-design gods have mercy on my soul.
I'd been considering this for a while; singlehanding a 3-person dinghy means I'll definitely be underweight on crew and lack the moveable ballast to keep the boat upright in heavier air. While I am going to have some reef points and furling on the jib, moving farther out should help me work the boat a little harder. I had been thinking about it since Team Wild Card put traps on their boat for the 2018 R2AK; Team Educated Guess did it this year, and both have had success with it.
Plus, it looks like a hell of a lot of fun.
Plus, it just looks dammed cool.
Anyway, that's it for now; next up, fixing the centerboard winch.