Well, With the exception of the rudder, the paint is done. Huge step forward, as it now looks like I've actually accomplished something.
I started out with Petit EZ-poxy one part polyurethane. I decided to use their 'Performance enhancer'; basically it's an isocyanate catalyst that is supposed to improve gloss and durability. You add a measured amount to the paint and mix it up and while it isn't a 2-part paint, it makes it more than a standard one part.
On some bad advice, I also thinned the first coat 10%,  as this was supposed to help it wet out and help eliminate brush marks; all it did was make it go on a lot thinner, and that made the paint not cover the primer as well. it also was runnier, so it ended up a lot less even than it should have been. So, I had to sand back with 320 grit to flatten it, and then after that it was two more coats of white, with sanding with 320 in between.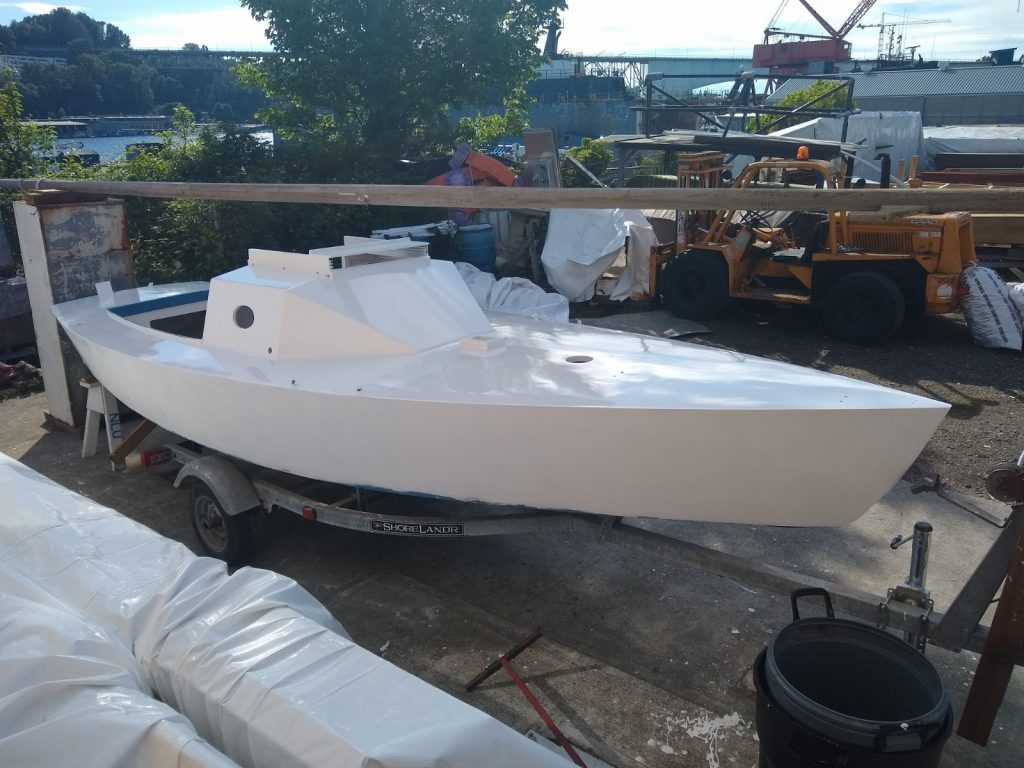 The sun had gone behind the tree, so this shot doesn't really do it justice.
This shot of the other side was done earlier in the day and you can see the shine alot better.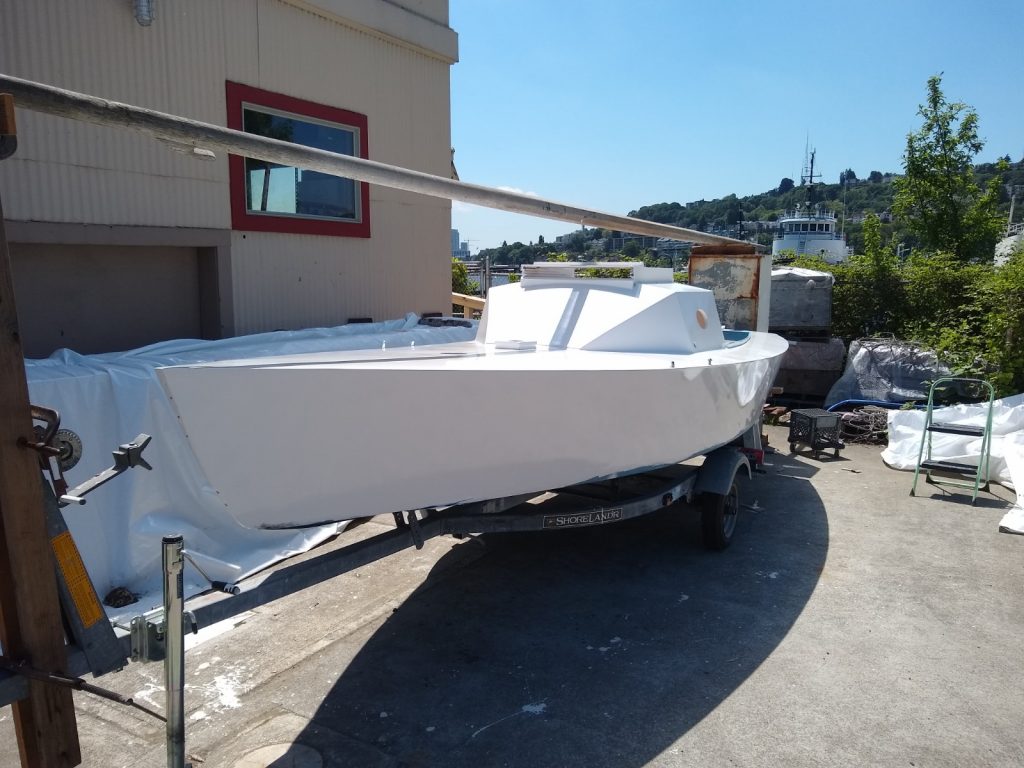 on the sides and trim I skipped the third coat of white; and went straight to the Epihanes accent color. I did go a little off-label; I also used Pettit performance enhancer in the Epiphanes. The performance enhancer even says it can be used in varnish; supposedly from talking to a friend that was formerly a Pettit rep, it is compatable with just about any oil-based finish.
This paint was amazing to deal with. with the EZpoxy, I rolled and tipped the paint, however with the Epiphanes the paint went on totally different, even though I was using the same low-knap foam rollers. It went on and covered remarkably in one coat, and the roller raised no bubbles to tip off.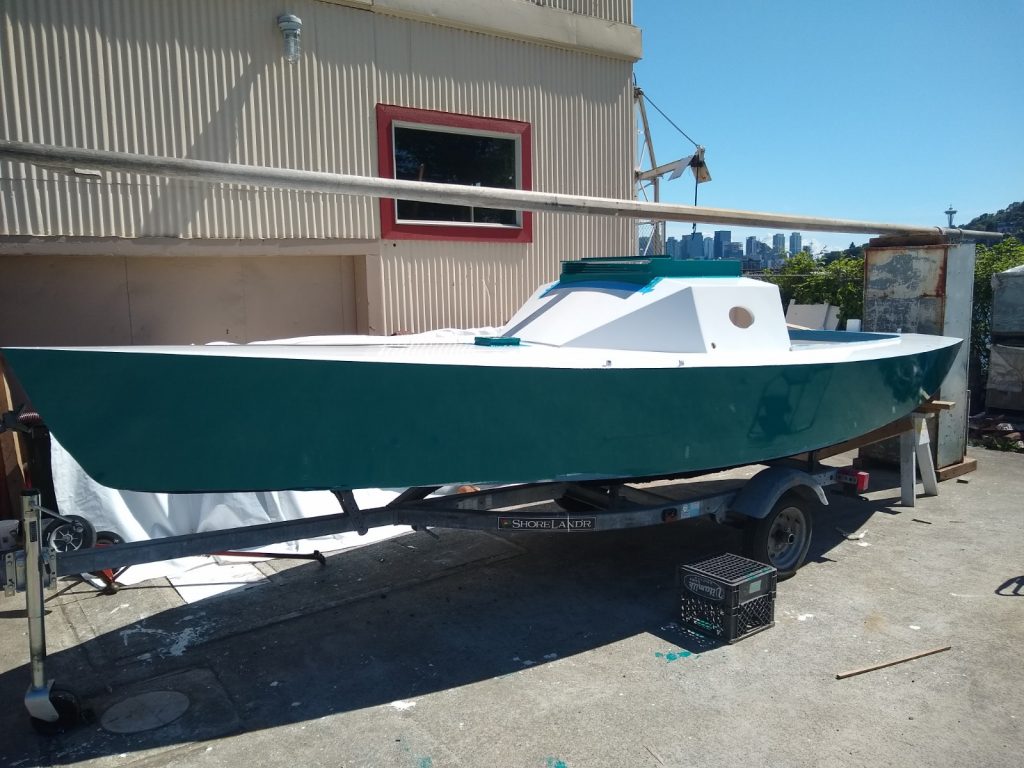 I mean, look at that. That's ONE COAT.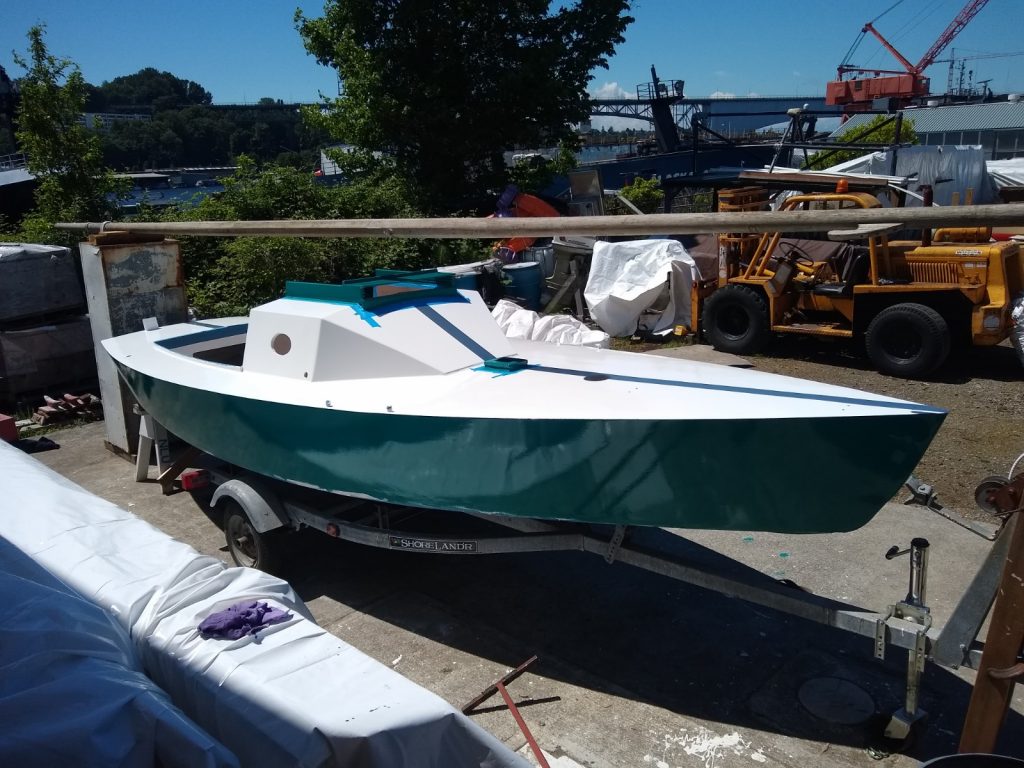 Look at that gloss! and that is JUST ROLLED, not rolled and tipped!
I did get a little anxious near the end; The paint was starting to set up as I got to the final corner because I stupidly left the paint tray in the sun while painting, and I came within an ounce or two of running out of paint, but I got it all done.
It's exciting to have it painted, and now I can move on to the dozens of little things I have to bolt onto the boat.
Even more exciting, George went off to do his Offshore Monkey Sailing Certification.
He got his life-raft practical class done!
He said it was informative; most of the first day was spent on techniques on how to sneak into a ditch bag, and the second day was mostly explaining why Bananas aren't allowed on boats, a concept that monkeys struggle with in general.
Here's George's best impression of being at sea after a week in a life raft: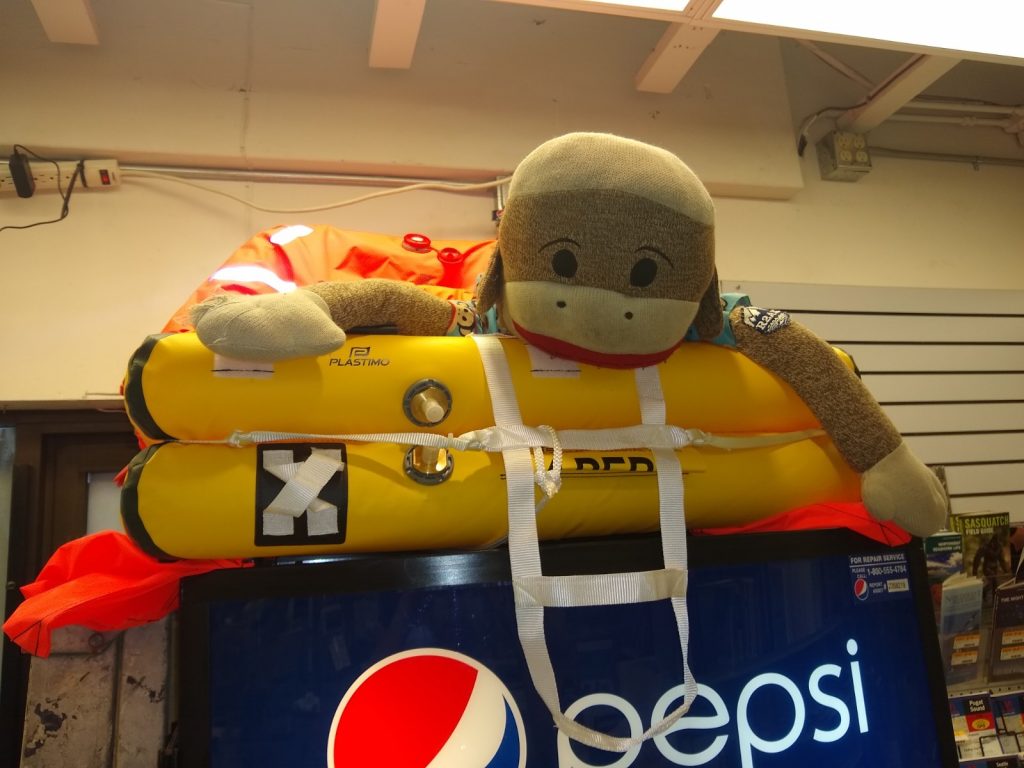 AAAnnyway….
i'm going to get in an afternoon or two on the boat this weekend, but i'm goign to spend next weekend volunteering, helping to make the Seventy48 happen, and then seeing off the R2AK racers. Look for us at the 70/48 start, as well as at the finish line where we have been tasked with working the crowd and helping people find their friends on the tracker and explain what wind, waves, and currents are like out on the course. It should be a good weekend.